254: Why are you looking for him?
I'm going to be at SPX! September 17 and 18! I'll be at table H12 with my bff Pickles! And our friends Paul Jones and Scorrosive will be right next to us at H13!
For reference here's the convention map with our tables circled.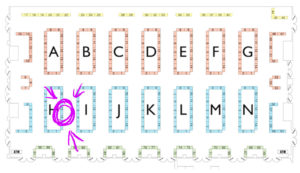 Normally  I try to do extra work ahead of  time to make sure I don't miss updates while I'm at conventions but I've been really sick all this week and not been able to do everything I normally would. Because of this there won't be a comic next friday because I'll be on my way to Maryland for SPX. I hope you all will be understanding. I probably hate missing updates more than you do.